March Giveaway and a few words…
This month's Praise and Coffee giveaway gifts are:
"A Quick Word from Beth Moore" Scriptures and Quotations from Breaking Free!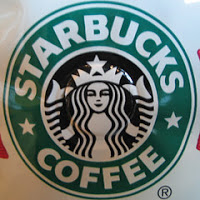 2. Make sure there is a link to your blog or email so that I can contact you if you win. If your post is anonymous, you need to leave an email address.
3. One entry per person please!
4. Feel free to advertise on your blog if you like! (A big hug and thanks to all of you that do!!!)
~~~~~~~~~~~~~~~~~~~~~~~~~~~~~~~~~~~~~~~~~~~~~~~~~~~
Now, a few words……
As I sit here looking at the blanket of snow, I am thinking of what lies beneath. Is the grass dead, are the flowers gone forever? Hardly. They are resting, they are waiting for the time when the sun's warmth will woo them to push through the cold surface and burst forth in all their glory.
I will see them soon. Some, even while the snow still falls, will take the risk to bloom.
How many of us are resting, waiting for that time when we will want change so bad that we will risk the harshness of circumstances to push through the hard, frozen, dead, lifeless surroundings to the light on the other side.
We see it though the darkness, but fear the pain of the journey.
Let me encourage you today…take the chance. Push through. The journey is worth it! There is beauty waiting to be seen…
EDITED TO ADD: Because I am traveling, I will extend this giveaway until I get back. I am expecting to do the drawing on March 18th. AND, I think I will have to add another prize!
Our hope is in Him, Sue
Edited to add:
Comment closed, stop back April 1st for next giveaway!